Engineering Service, Inc. » News



News






The team of Thales Angénieux has once again been awarded this Sunday, on September 23rd, at a ceremony of CINEC AWARDS 2012 in Munich, receiving the prize for the newest portable lens of Angénieux - Optimo 45-120.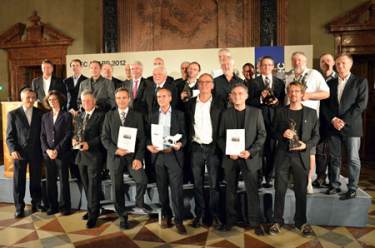 The CINEC Award 2012 - in the Optics category - was presented this Sunday during the official ceremony presided over by the Vice-Minister President and Minister of Economic Affairs, Infrastructure, Transport and Technology of the State of Bavaria at the Munich residence. Pierre Andurand - President of Thales Angénieux has received this award in person from Mr Denny Clairmont. Mr Denny Clairmont is a President of Clairmont Cameras, one of the most important rental companies in Hollywood.

The last Cinec Award was received in Munich in 2002 for the Optimo 24-290. This new award for the Optimo 45-120 in the digital age is a proof of the ability of Thales Angénieux to continuously adapt to meet its customer needs.

Since its presentation at NAB 2011 in Las Vegas, this lens has been adopted by professionals. It has already been used in the filming of many series in the United States, including Shameless, Nashville, The Mob Doctor, Chicago Fire, Community, Californication, Up all Night, Sons of Anarchy, Political Animals, Animal Practice, and Burnnotice ... and this despite the production that has begun in St. Héand only a few months ago.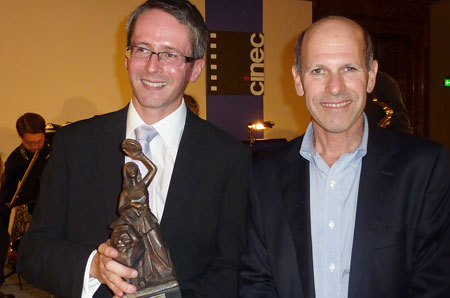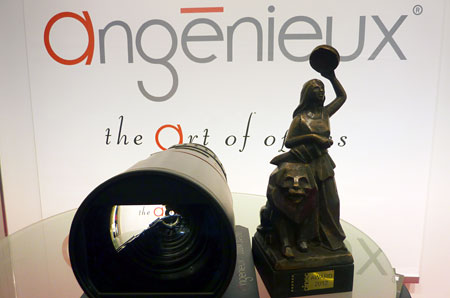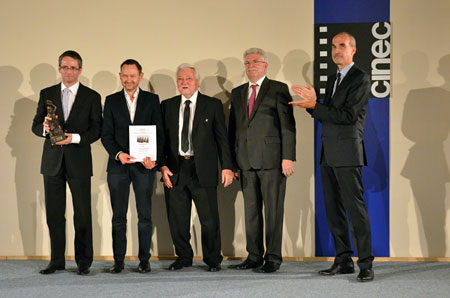 « To the list of news
New

Camera-top light

Zylight Newz