Engineering Service, Inc. » News



News






The rack-mounted PIX 260i is a file-based video recorder/player that seamlessly replaces tape-based video decks in production and post-production environments. The 2012 NAB show was a great success for Sound Devices. We received a Black Diamond award from DV Magazine for the PIX 260.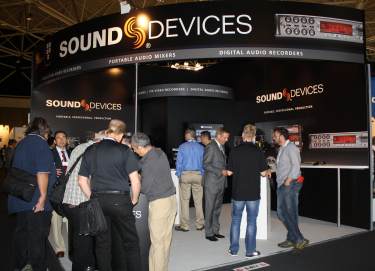 Industry Standard Codecs
Using the Apple ProRes or Avid DNxHD codecs, the PIX 260i records and plays files up to 220 Mbps in high-quality 10-bit 4:2:2 video as well as 32 tracks of 48 kHz audio. Files from the PIX 260i are ready for direct import into Avid and Final Cut editing environments, eliminating time-consuming transferring and transcoding. Files can also play out of the PIX 260i for real time applications.

Video Scalers
PIX recorders offer powerful, hardware-based video scalers. Realtime conversion among video formats, including 1080i, 1080p, and 720p, are set with a simple menu selection. Conversion between interlaced and progressive, as well as frame rate conversion is available in realtime. For instance, some cameras set to record 24ps send 1080i 60 over HDMI or HD-SDI. PIX recorders can be set to convert the 1080i 60 stream back to 24p with no loss in quality.
- Up/Down/Cross Conversion of 480i, 525i, 720p, 1080i, 1080p
- 3:2 Pull Down Removal to Record 24p from 60i Signal

Up To 32 Tracks Of Audio
The PIX 260i has extensive audio connectivity. With up to 32 track record/playback capability, the PIX 260i accepts eight channels of line-level analog I/O, eight channels of AES digital, 16 channels of embedded SDI, 8 channels of HDMI, and 32 tracks of audio over Ethernet using Audinate's Dante.

IPS Display
Sound Devices PIX 260i features an IPS (In-Plane Switching) display. This new technology yields a brighter, sharper image with improved color accuracy and excellent off-axis performance.

Extensive Control Capabilities
The PIX 260i is a flexible video playback source that is compatible with Final Cut Pro 7, Final Cut Pro X and Avid sessions.

Web Control
The PIX 260i can be controlled by both external RS-422 and via Ethernet through the embedded Web server, allowing for machine transport control over Ethernet-based networks.

Up To Four SATA Drives
Up to four SATA drives can be connected to the PIX 260i simultaneously. All four drives can be recorded to simultaneously, for RAID-1 type redundancy and to eliminate the need for post-record copying when multiple copies are required.

Ambient Clockit Box
The PIX 260i includes a built-in Ambient Clockit time code generator/reader with genlock output for multi-camera and double-system sound applications. In addition to generating ultra-stable time code, time code can be read from the SDI stream, the HDMI stream, or from an external source.

Hardware Video Scaler
Like the PIX 220i and PIX 240i, the PIX 260i includes a high-performance hardware scaler and frame rate converter. Regardless of the incoming signal, the PIX recorders can record the signal after up, down, or cross-conversion at the same or different frame rate. Hardware-based 3:2 pull-down removal is included as well.

Rack Mountable
PIX 260i's convenient 1/2-rack, 2U chassis dimension allows it to be easily integrated into any existing environment. It is powered by 10--27 VDC through its four-pin XLR connector. The PIX 260i Rack Mount Kit (Sold Seperate). The kit includes one full 19" 2U rack (holds two PIX 260is), one blank panel and screws.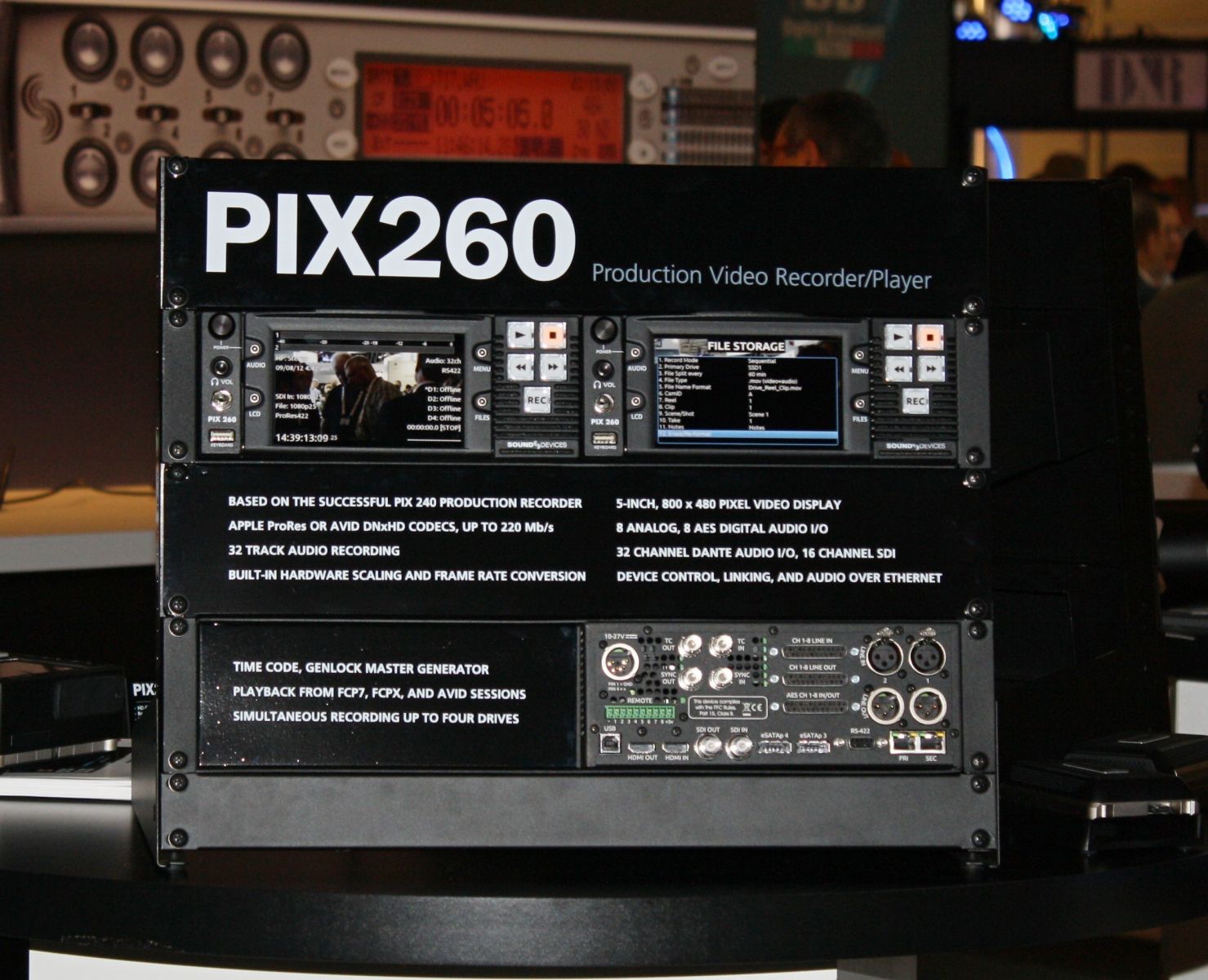 « To the list of news
New

Camera-top light

Zylight Newz