Engineering Service, Inc. » News



News






Harmonic, the worldwide leader in video delivery infrastructure, announced that it has won the National Academy of Television Arts & Sciences' (NATAS) 64th Annual Technology and Engineering Emmy® Award for its contribution toward the development and commercialization of a digital infrastructure solution for local cable ad insertion.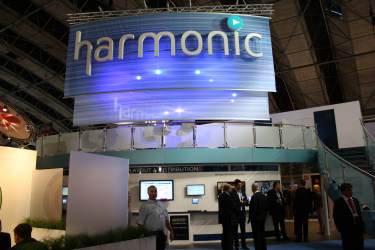 As part of a fully integrated framework that includes equipment from five other manufacturers, Harmonic received the Emmy Award for its advanced video encoding, multiplexing, and splicing technologies, which reduce the operational complexity and capital expenditures required to support local program and ad insertion. These benefits enable cable operators to cost-effectively deliver customized advertising for a wide range of video services, including live broadcast, switched digital video, and video on demand.

"We are honored to receive this Emmy Award recognizing technological excellence and innovation," said Patrick Harshman, CEO and president, Harmonic. "Harmonic, a pioneer in ad insertion technologies, was the first manufacturer in the industry to offer a multi-channel MPEG-4 AVC digital splicing solution. By integrating digital splicing technology in our market-leading video processing systems, we offer operators a cost-effective and time-saving solution that maximizes profitability while providing a more customized experience for viewers."

Harmonic's Emmy-winning video encoding, multiplexing, and splicing technologies are integrated in the company's market-leading IP-based Electra® encoder and ProStream™ processing platforms, which deliver the highest quality SD and HD video at the lowest possible bitrates. Through an unmatched density and scalability, Harmonic solutions dramatically reduce an operator's capital and operational expenses.

Harmonic will accept the award at the Technology and Engineering Emmy Awards banquet on Jan. 10, 2013, during the Consumer Electronics Show (CES) in Las Vegas.
« To the list of news
New

Camera-top light

Zylight Newz