Engineering Service, Inc. » News



News






Carl Zeiss have present a new cine lens from the Compact Prime CP.2 lens family during the IBC 2012 in Amsterdam, the leading international trade show for film, radio and television. With an even larger aperture, the new Compact Prime CP.2 25/T2.1 lens from Carl Zeiss achieves outstanding images in challenging lighting conditions.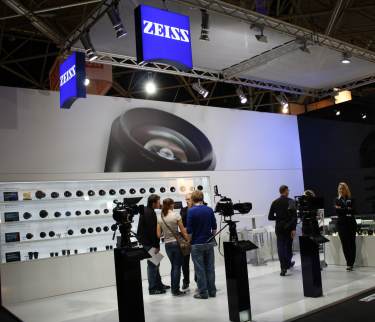 The Compact Prime CP.2 25/T2.1 succeeds the Compact Prime CP.2 25/T2.9, which continue to be available as long as supplies last. "We are responding to the wish of many cinematographers and video producers who would like a high-speed CP.2 lens with a maximum aperture of T2.1 for the 25mm focal length range as well," says Anna Rausch, Product Manager Cine Lenses in the Camera Lens Division of Carl Zeiss AG. "Our optical experts have virtually eliminated the chromatic aberrations on these lenses through a special design and selection of materials. We can now offer a constant max T-Stop of 2.1 for all of our CP.2 lenses in the focal length range of 25-135mm." This gives users even more possibi- lities to compose their images and requires less effort with the lighting. The biggest advantage on set is that the light does not have to be adapted when switching lenses because they all have the same F-Stop. The lens speed is ideal for playing with the depth-of-field.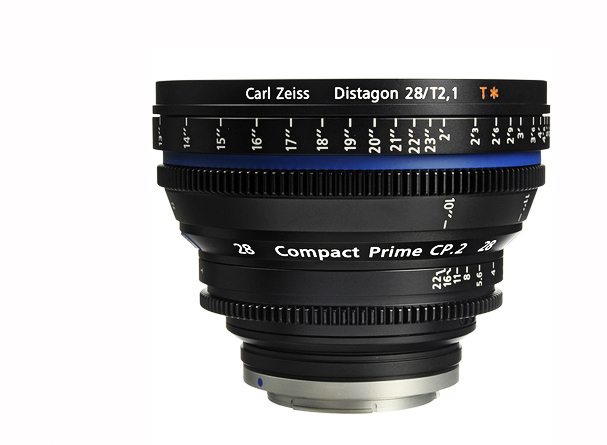 The Compact Prime CP.2 lens series, extremely popular among ambitious cinematographers thanks to its 14 fixed focal lengths from 15 to 135mm, will again be the center of attention during Carl Zeiss's presence at the IBC 2012. By using the interchangeable mounts for PL, EF, F, MFT and E, the lenses can be easily adapted to numerous camera systems, ensuring compati- bility with future cameras as technology changes. Thanks to the interchangeable mounts and the 36 x 24mm image-circle illumination the Compact Prime CP.2 lens family is versatile to use — on HDSLR and HD video cameras as well as on professional cine cameras. The lenses are characterized by their robustness, a standard focus rotation angle of 300 degrees and uniform measurements. This combination makes the lenses ideally suited for every demand on the film set. All Compact Prime CP.2 lenses have a standard cine-style housing with gearing that allows the attachment of any standard follow-focus system.
« To the list of news
New

Camera-top light

Zylight Newz