Engineering Service, Inc. » News



News






One of the leaders in production and development of innovative solutions for digital media companies, Snell, presented a range of new products, which will significantly improve the quality and management of digital networks and broadcasts. Among them new version of ICE Channel-in-a-Box platform, a range of new IQ Modular modules, Kahuna Flare Multi-format Production Switcher and new Sirius 800 family router.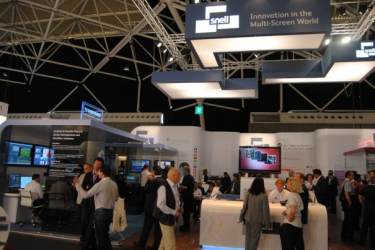 New version 3.0 of ICE Channel-in-a-Box platform now includes integrated 3D and 2D graphics and CG functionality with timeline editing control. You have the ability to populate fields automatically with graphics from Morpheus automation schedule events, as well as from external data sources such as RSS feeds and Web-based news and weather services. To complement ICE's HD and SD simulcast capabilities, as well as the system's ability to provide a clean output, Snell has added a delay server that enables users to record the output of a channel for delayed playout services.



A new range of IQ Modular products presented by Snell at IBC 2012 will help broadcasters to extend the useful life of their current SD or HD infrastructure. These new modules incorporate low latency and virtually lossless video compression in order to allow high-bandwidth HDTV signals to be transported over existing SDI infrastructure, without any compromise of video quality. The new Snell modules also enable 3Gbps signals to be carried through existing HD-SDI video networks.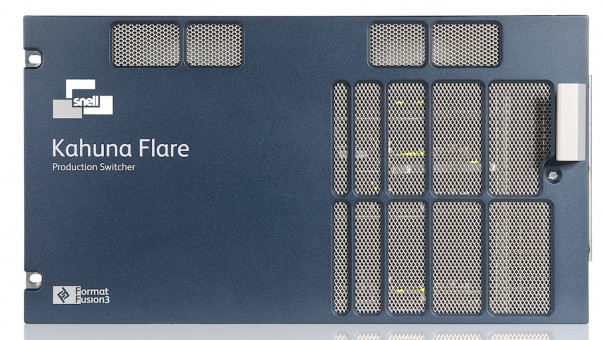 New SD/HD/1080p multi-format production switcher Kahuna Flare from Snell. is the first mid-level switcher to offer standard single-link 1080p support alongside SD and HD formats. This feature makes it ideal for over-the-air broadcasts, IP, or Internet delivery platforms, and even large progressive screen presentations. With versions ranging from 2 M/E to 4 M/E, Kahuna Flare offers four keyers per M/E and two channels of 3D DVE, all in a single 6U rack frame. The system comes standard with 48 inputs and 24 outputs, with the option to upgrade to 60 inputs and 32 outputs.

Snell also introduced new Sirius 800 family of routing switchers at IBC 2012. Availability of frame synchronization on the units' AHP (Advanced Hybrid Processing) input and output cards results router architecture to enable independent processing of audio and video signals with no restrictions on signal formats, timing between signal types, or number of audio channels. This new functionality not only allows all inputs to be retimed before switching and enables operators to guarantee SMPTE-compliant switching, but also supports synchronization of incoming lines to a local studio reference.
« To the list of news
New

Camera-top light

Zylight Newz